WE THANK ALL OUR CORPORATE PARTNERS FOR THEIR COMMITMENT TO THE NGV. EVERY PARTNERSHIP IS UNIQUE.
Align with a strong, innovative and creative brand that has held a prestigious position in the community for over 150 years. NGV's proven marketing success as the most visited public gallery in Australia delivers positive commercial returns to our corporate supporters.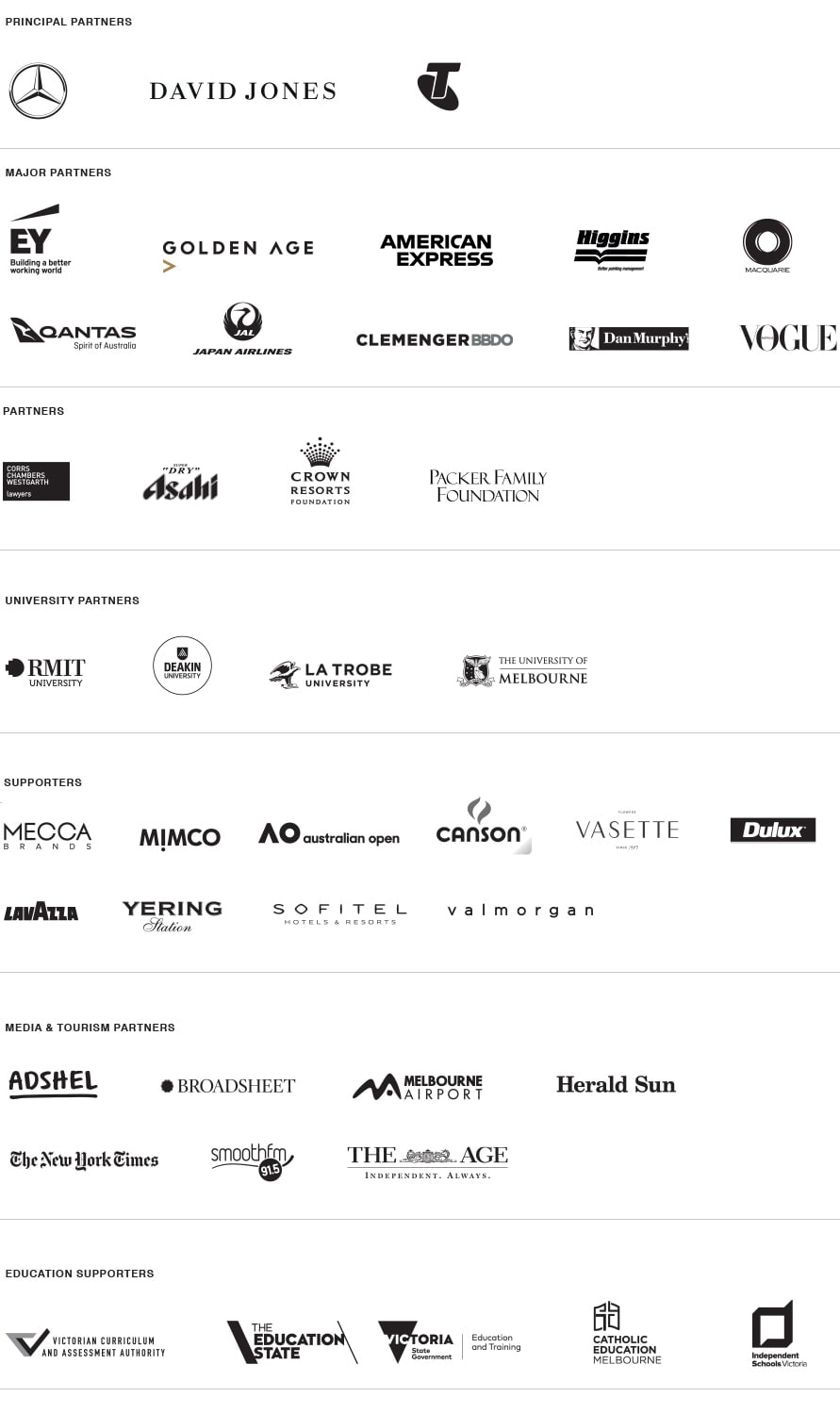 Contact our team to explore how a Corporate Partnership with the NGV can be leveraged for your organisation.
NGV Corporate Partnerships
Phone: +61 3 8620 2413
ngv.partners@ngv.vic.gov.au